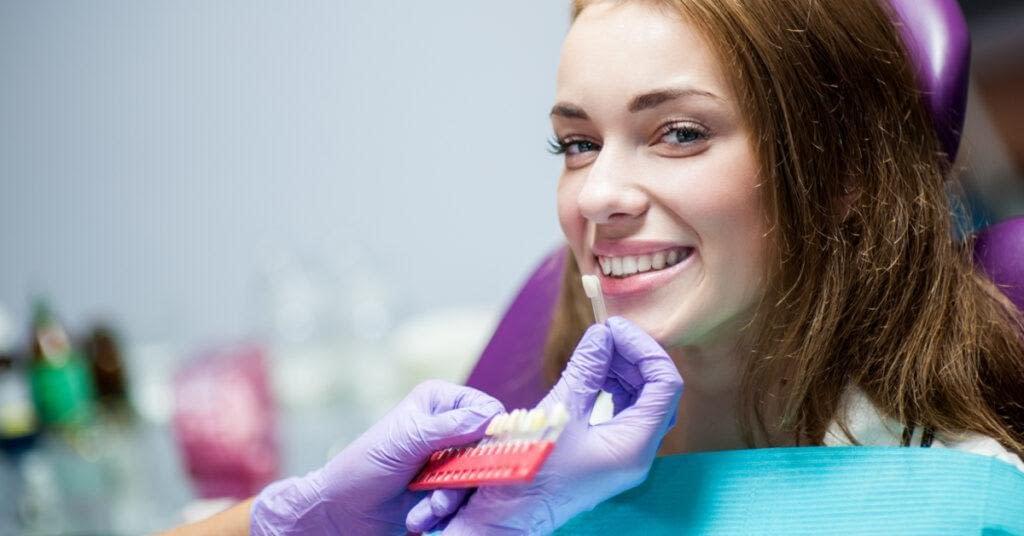 Dentistry, like most of medicine, has many sub-specialties within it. There are orthodontists for correcting bites, periodontists for dealing with issues of the teeth and bone, prosthodontists for complex mouth rehabilitation, and so on.
The kind of dentist you're most likely to see is known as a general dentist, catering to the dental needs of a wide variety of patients. For most, they're the only dentist they'll ever need to see, getting all of the oral care they require for a healthy, long-lasting smile.
Here are 10 reasons why people should see a general dentist.
1. Regular Checks and Cleans
Having a dentist or oral hygienist check and clean your mouth once every six months or so is a great way to keep on top of any oral health concerns. From removing stubborn plaque and tartar buildups, to spotting problems in their earliest stages, you should head to a general dentist every six months to keep your mouth truly healthy.
Specialist doctors don't provide these six monthly checks — you'll only get them at a general dentist! You'll get X-Rays to see hidden problems, a thorough clean, and more and more general dentists are also providing oral cancer checks as part of the service.
2. Multiple Services Under One Roof
General dentists provide a wide range of services under one roof. These include:
Rather than run around town looking for different specialists for different problems, you can rest easy knowing you can get most of the treatment you need in one convenient location.
3. Family Dentistry
"General dentist" usually refers to a dentist who provides dentistry for patients 16 and older; general dentistry for children and adults is known as "family dentistry".
Family dentistry compounds the convenience provided by a general dentist by providing care for the entire family. Busy parents can schedule their own appointments to coincide with their children for maximum efficiency.
Parents can also start to introduce their children to the dentist from a very early age by just bringing them in to sit on their lap during a regular check and clean. This helps to create a healthy, positive association with the dentist that will benefit them for years to come.
4. Build Strong Relationships
Nobody likes to feel like a random number. With a general dentist, you'll be visiting the same practice time and time again. You'll see the same dentist and hygiene staff, and build positive doctor-patient relationships. Feeling relaxed at the dentist makes treatment all that much easier, and makes people more willing to visit a dentist when they need help. If you have to see a stranger every time you have a problem, it can feel uncomfortable, and lessen the chances of seeking care when you need it.
5. Generational Care
A family dentist can see a family from grandparents, to parents, to children, to grand children. They can work with someone from when they're three years old up until the dentist is ready to retire!
This generational care makes planning longterm treatments easier and more effective. Dentists are able to spot problems long before they occur, and have a better understanding of patient history from past personal experience.
As mentioned with the family dentistry point above, it also empowers dentists and parents to create healthy associations between children and being in a dental environment, avoiding dental phobias as they get older.
6. Easily Keep Track of Patient Records
Patient history is vital in any medical profession for providing adequate long-term care for patients. When you visit a general dentist, your patient records are all kept under one roof. If you do need to visit a specialist dentist for specific problems, those records only need to be sent back to one place, rather than being spread across several dentists and specialists.
7. Get Referrals to Specialists…
General dentists provide many services, but sometimes a specialist needs to step in for a complex case. General dentists will have strong professional referral networks built up to make getting that specialist attention easier.
When you present to a general dentist with an issue, they can assess the case and determine if specialist care is needed. They can then point you directly to a specialist they trust to provide further treatment. Not only do you not need to shop around for a specialist, but they're usually close by. Rarely will a general dentist need to send you out of town or interstate in order to receive specialist care.
8. … and Avoid Specialists With Early Intervention
Six monthly checkups and cleans let dentists track your oral health over time. If you're consistent with your checkups, they will see problems developing long before they start to cause harm or severe damage.
Early intervention in oral health complications is generally faster, cheaper and less invasive than treating an extant problem. With a family dentist, for example, you can potentially avoid the need for braces by using myofacial adjustment systems for small children. These appliances can expand arches and increase jaw size to prevent many of the complications that need to be fixed with lengthy orthodontic care.
9. Get Emergency Care
Many general dentists these days offer some form of emergency dental care. After-hours and weekend appointments are often available at a general dentist to treat emergencies such as missing teeth, severe tooth pain, or damaged teeth — such as chips, cracks, and fractures.
10. Ensure Your Smile Stays Healthy and Bright
Overall, the main reason to visit a general dentist is to take the best possible care of your oral health! From checks and cleans to fixing gum diseases, chips and cracks, to just whitening your teeth when you feel the need, a general dentist is here to provide with a functional, healthy, bright smile.