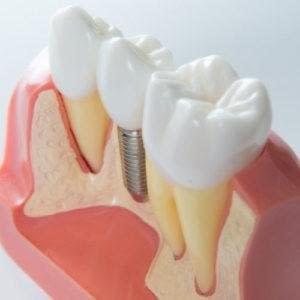 Santa Clarita – Dental Implants
Dental Implants are permanent fixtures that are placed directly into the alveolar bone to replace a missing tooth or teeth.
The benefits of Dental Implants:
Improve Facial Appearance.
Prevent Bone Loss.
Improved Speech
Alternative to Dentures or Bridges.
Improved Confort
Easy to maintain.
Easier Eating
Increased self-esteem.
Durability
Convenience
Improve Oral Health
Dental implants are often the first choice to restoring missing teeth. It is an alternative to dentures and bridges.
Although implants won't get cavities, you still need to maintain good hygiene. Brushing with fluoride toothpaste twice a day is recommended and well as choosing a brush with soft bristles that is gentle on your teeth and gums. Also, antibacterial rinse can help wash away potentially harmful bacteria.
Are you considering dental implants? Contact Best Image Dental for a free consultation.
Best Image Dental
661 – 513 – 9595
[email protected]